What Makes EliteMate Unique...

1. You are assigned a personal relationship coach you can ask questions to get specialized personal assistance from anytime.
2. We hand select singles in your area that meet your specific needs and preferences as long as you stay upgraded.
3. We offer continued guidance to help each client throughout their search process until they find their EliteMate.
4. You can search for mates and use our state of the art Personality Matcher.
5. You can search for mates and use our specialized unique Astrological Compatibility Analysis.
6. You get a specialist look over your profile thoroughly to make suggestions to optimize your personal so you receive the very best response.
7. EliteMate will send you a link to a receive totally free unlimited long distance IP Dialer.
8. We will send you a awesome set of relationship tips to get your relationship off to an ELITE START!
9. Chat room hosts will welcome you and make it easier for you to meet people on the site.
Immediately Get 4 Free Gifts When You Upgrade

1. Get Hand Picked Matches Sent To You

2. Get a FREE 25 page Personalized Astrological Reading!
3. Get a FREE 25 page Compatibility Astrological Reading!
4. Get Free Help Optimizing Your Personal Ad
I feel that EliteMate.com is a refreshing new approach to online dating! They have an excellent web-design, they offer plenty of extra features, such as members-chat and video-profiles, and they seem to attract real, honest people to their site!
One of their best features for new members is allowing full privileges the first time you log-on to your free account. I've never seen that before! They also have reasonable full-member rates and excellent 1 year member discount rates and awesome chat rooms!
I plan to do all of my on-line dating at EliteMate.com from now on!
Signed, A Very Satisfied Member,
Kevin E Cookson
Phoenix AZ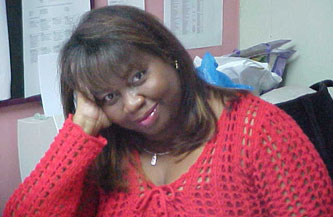 Daphenie, Aruba
EliteMate Testimonial
Dear EliteMate Associates,

First of all, I would like to sincerely thank Elitemate for existing and most of all every time I go to the site you cut my loneliness in half. It's like you're saying "It's o.k., we know what you're going thru and we're here to help!"
The upgrading of your site is magnificent - the colors, contrast and background are so eye-catching. It's the best site that I have seen up till now.
Keep-up the good work and thank you for bringing people together from around the world!