Need some help creating harmony in your personal life, relationships and/or career?

From time to time everyone has questions, issues or dilemmas regarding these matters.

EliteMate is here to help through one of it's founding companies, www.mindbody-soul.com. Victor Daniel, creator of Mind, Body & Soul, a founding father of www.elitemate.com and acclaimed counselor will help you create harmony and balance in your life. Whether it is with your personal life, love life, financial life or career, Mind, Body & Soul will help you help yourself! Telephone counseling is available anywhere in the USA. The consultations are completely confidential.

Step 1.
Pre-pay for a telephone consultation via all major credit cards for a...

-15 Minute consultation $30 with a Mind, Body & Soul Counselor
ORDER NOW

-30 Minute consultation $55 with a Mind, Body & Soul Counselor
ORDER NOW

-45 Minute consultation $80 with a Mind, Body & Soul Counselor
ORDER NOW

-60 Minute consultation $100 with a Mind, Body & Soul Counselor
ORDER NOW

VISA, Amex, Discover, Diners, JCB & MASTERCARD accepted!

Step 2.
Email vicd@elitemate.com your credit card receipt and request a time to receive a consultation.

"All issues and problems really breaks down to where one's attention has been. Life changes when one redirects their attention on what they want rather than what they don't want. Whatever you place your attention on will be made real in your life, so disciplining your attention and placing it on what you truly desire magnetically changes the direction of one's life!"

latest published articles more articles

Learn To Create Magic In Your Life
Experience The Avatar Self Empowerment Workshop
www.mindbody-soul.com/avatar.html
vicd@mindbody-soul.com

Victor Daniel
Discipline Attention Coach
www.mindbody-soul.com
vic@elitemate.com

About Mind Body and Soul...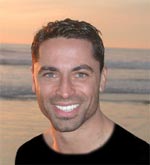 Victor Daniel - founder of Mind, Body & Soul and EliteMate - is a certified astrologer, certified personal trainer, financial and marketing consultant, certified hypnotherapist, nutrition coach, licensed Avatar Master/Wizard and Discipline Attention Coach. He was born and raised in Queens, New York, where his practice is based.

"I am here on earth to help people help themselves - I believe first and foremost that sovereignty is the key to all personal growth and empowerment. I measure my success on my ability to render my clients independent from my services. And Mind, Body & Soul does just that! I am honored to be here, to be of service to all."