David Wygant is known around the country as an expert dating agent and success coach. His advice has reached millions via major programs such as MTV's Made and Sex2k, Dateline NBC, CBS Good Morning, ABC News, and Starting Over. His words appear frequently in newspapers across the country such as The USA Today, The Los Angeles Times and The Boston Globe, and in magazines such as New York Magazine, Men's Health and Marie Claire. His voice is heard almost daily on radio stations in every major market from Los Angeles to Miami and to date has appeared on over 2000 radio shows worldwide. He is also the author of the book, Always Talk To Strangers.
Each week he is contacted by top magazines and newspapers about his opinions on dating and relationships. Today he is writing for the hottest online matchmaking service in the world www.elitemate.com.

Opt Into Receiving David Wygant's Newsletters & Dating Tips From EliteMate.com

Being Coy Won't Get The Boy


When I sat down to write my new book, Always Talk to Strangers: Three Simple Steps to Finding the Love of Your Life, I had one thing in mind--to get men and women back on the same page when it came to meeting each other. As a dating agent who actually works with men and women on a daily basis, as opposed the inexperienced authors of chick lit that have become bestsellers, nothing frustrates me more than hearing women talk about the mind games they think they must play to get a man's attention. Women, let this article serve as a wakeup call. There is no mind game, rule, or trick that can make a man truly fall for you. You've been sold a bill of goods!

In famous books like The Rules and He's Just Not that Into You, the authors espouse the coy technique, i.e., the more you act like you don't care about a guy, the more he'll fall for you. Is it true? The answer--a resounding no. So why does this technique seem to work so often? The reason--men are not falling in love with you, they're falling in love with your unavailability. Most people are attracted to things they can't have. If someone acts like they don't need you or want you, or that they are unattainable, suddenly they become a challenge. This is Psychology 101. Think about it. How much would you love the guy you have a crush on if instead of him being a challenge, he was staring at you all day, enamored, completely at your beckon call, worshiping your every word and move. Might be fun for a while, but eventually you'd lose interest in him?

The problem for most women who use the "coy" technique comes when you they can longer keep up the emotionally unavailable charade. At some point they have to let down their guard, be themselves, become vulnerable, and see if the man accepts them for who they are or see if he heads for the door. Most of the time if a man is not ready for a relationship, or a woman is no longer emotionally unavailable, he's heading for the door.

Contrary to popular belief, men are not one dimensional creatures. Most men don't simply sit around with their friends grunting and burping like Neanderthals. As a matter of fact, you'd probably be surprised to know that most men talk very openly with their friends about their feelings toward women, about love, and about their emotions. In addition, most men are very aware of their own issues with intimacy and commitment, and most of the time they know when they are ready to confront these issues, and make a go of it with a woman.

Ladies, here is what you need to know, and all ye ever need to know if you're going to have a meaningful substantive relationship with any man. First, you must have good conversation, must enjoy each other's company, and must connect on a spiritual and intellectual level. Second, you must have physical attraction. Attraction is subjective and it can't be forced, no matter what your other dating book says. Third, both of you must be ready to attempt intimacy and commitment with one another. For both men and women, this comes at different times in life. Some people are ready for long term intimacy and commitment at eighteen, some at forty-eight, and some are never capable of it, or are simply not willing to do the work that it takes to achieve it. Fourth, you both must be willing to accept that love is not just about being hot and bothered for one another. In all relationships where two people are both emotionally and physically available to one another, initial feelings of passionate lust eventually wear off. This happens at different times depending on the couple. When this happens, you begin to regain part of your identity and it's at this point where the real work of a relationship begins. Often, this work is called love.

Stop looking for easy answers to life's most complex and challenging issues. There is no mind game that will bring you real satisfaction and a lifetime of fulfillment. Instead of trying to figure out ways to manipulate men into loving you, spend time becoming the best person you can be and get proactive with your dating life. Meet as many men as possible until you find a natural meaningful connection with someone who is also willing to make a real attempt at intimacy and commitment. Believe me, they are out there. However, this much I guarantee--as long as you stereotype men and underestimate their intelligence and their complexity, you will never find a meaningful experience with one. And as long as you continue to buy into pop theories of attraction, you will continually be chasing your own tail.


DATING TIPS:
On Finding the Perfect Partner:
I asked an acquaintance of mine why he had never taken a lover. The gentleman replied, "Well, I guess I just never met the right gal; I guess I've been looking for the perfect one." "Oh, come on now, " I said, "Surely you've dated at least one woman who was a real keeper." "Well, yes, there was a lady - - once. I guess she was a true winner; the only perfect woman I really ever met. She was just the right...everything, a perfect 10. I mean, she was unquestionably the absolute one for me."
"Well, why didn't you marry her?" I queried. Begrudgingly he replied, "Unfortunately, she was looking for the perfect man!"
Dating 101, Lesson 1: Nobody is perfect. If you are putting your love life on hold while you search for Ms. or Mr. Perfect you are setting yourself up for membership emeritus in the Lonely Hearts Club. No matter how long the list of redeeming qualities may be, each of us has flaws.
One of the first steps in attracting a healthy, long-term relationship is being clear about which flaws you can live with in a partner and which you cannot. Get clear on your relationship "non-negotiables" and the flow of desirable dating partners may seem to magically open to you.
In reality, there is nothing magical about this phenomenon. Great sketch artists know that the secret to drawing accurately is not about focusing on the shape of the object itself, but rather on the space that surrounds the object. Drawing that shape assists the artist in maintaining accurate perspective. Hmmm!
When we encounter someone with characteristics that "hook" us emotionally ("He's sooo perfect for me!"), we tend to lose our perspective. Under this spell of infatuation the tendency is to exaggerate all of Mr. Wonderful's positive characteristics and to ignore or grossly discount the not-so-flattering ones ("Oh, he's just being cute!"). You know the drill: initial euphoria soon gives way to disillusionment and hurt. This is not to say that we should steer away from a potential partner who puts stars in our eyes. On the contrary, this experience is to be relished and enjoyed - - in perspective. Just be honest with yourself about the qualities and characteristics you prefer in a romantic partner vs. the ones that are non-negotiable. Then, make a conscious decision to not compromise on the later before you invest your heart.

Opt Into Receiving David Wygant's Newsletters & Dating Tips From EliteMate.com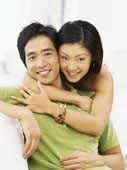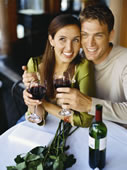 What Makes EliteMate So Unique...

1. You are assigned a personal relationship coach you can ask questions to get specialized personal assistance from anytime.
2. We hand select singles in your area that meet your specific needs and preferences as long as you stay upgraded.
3. We offer continued guidance to help each client throughout their search process until they find their EliteMate.
4. You can search for mates and use our state of the art Personality Matcher.
5. You can search for mates and use our specialized unique Astrological Compatibility Analysis.
6. You get a specialist look over your profile thoroughly to make suggestions to optimize your personal so you receive the very best response.
7. EliteMate will send you a link to a receive totally free unlimited long distance IP Dialer.
8. We will send you a awesome set of relationship tips to get your relationship off to an ELITE START!
9. Chat room hosts will welcome you and make it easier for you to meet people on the site.
10. EliteMate.com is now connected and networked with over 3 million singles worldwide on all major cell phone carriers so you can text message and send pictures to singles 24/7 right from your mobile phone.

Opt Into Receiving David Wygant's Newsletters & Dating Tips From EliteMate.com
Member Testimonials


jackie730, New Jersey
EliteMate Testimonial

I love www.elitemate.com. No matter if you are looking for a hook up OR just a friend, EliteMate is a GREAT place to begin your search. I've met a few people, guys & girls & they were WONDER-FULL. The connection you can gain from becoming a member to EliteMate is well worth it. I met one guy that lived close to me, we hung out, went to clubs, talked online & became good friends. I love being a member of www.elitemate.com! It really showed me how to meet people & have a GOOD time!!!


Nenigirl92656, California
EliteMate Testimonial
Hi EliteMate, Happy Holidays to you!
I thank the EliteMate team for helping me out in my quest to find true love .. LOL .. I am excited to say that I did finally found my true love after being single for more than 10 years. Who ever knew that I would find my love on the pacific island where my parents are from on EliteMate.com!


User: star222, Elmhurst, NY
EliteMate Testimonial

I really LOVE EliteMate. I am a single parent and it is hard to find someone. There is no time in my schedule to go out and meet people.
EliteMate.com makes it so much easier.
It is very simple to use and has great features.
I would highly recommend it to others.

I feel that EliteMate.com is a refreshing new approach to online dating! They have an excellent web-design, they offer plenty of extra features, such as members-chat and video-profiles, and they seem to attract real, honest people to their site!
One of their best features for new members is allowing full privileges the first time you log-on to your free account. I've never seen that before! They also have reasonable full-member rates and excellent lifetime member discount rates and awesome chat rooms!
I plan to do all of my on-line dating at EliteMate.com from now on!
Signed, A Very Satisfied Member,
Kevin E Cookson