EliteMate.com is now casting models, actors and actresses for our upcoming media campaigns world wide! This will give any aspiring model major exposure. We pay our models anywhere from $200-$5000 depending on their pictures submission and experience. Here's how we select our candidates. Sign up at EliteMate.com as a totally free fully privileged member, fill out a profile and submit 3 pictures of yourself.
Our casting directors will look over your pictures and decide whether or not to cast you to make an appearance on our website ($200), be in one of our brochures ($500), to appear at one of our press events ($1000), or to appear in our next world wide TV commercial ($5000). Our casting directors review your pictures on a monthly basis and you can be cast at any time. Please keep a current email address and phone number on file.
The longer you keep your picture and profile submission active and updated on EliteMate.com, the better your chances to be cast for one of our media opportunities. You can update your profile or pictures at any time to increase you chances to be hired.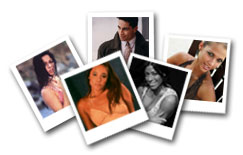 Simple:
Just
Register
to EliteMate.com for free in order to be reviewed by one of our casting directors.