FEEL An EliteMate Sense Of Abundance




TO RECEIVE FREE SELF EMPOWERMENT TIPS
NO CREDIT CARD REQUIRED
EXPRESS REGISTRATION - INSTANT ACCESS
Most reasons why people feel lack or limitation is because they feel separate from that which they want or need. In truth there is no separation between anyone or anything. Sometimes we just need a reminder or an exercise to remember who we truly are.

Sit back, relax and get comfortable. I want you to use your imagination to stretch your awareness back to where it should BE. When you feel connected to everyone and everything else in life there is NO lack or limitation.
Breathe deeply and feel yourself. Meaning, feel your whole body completely head to toe with every breath you take. Breathe deeply from your diaphragm. Now after you get a feeling of your whole body I want you to keep your attention moving outward in every direction connecting your self to all things you place your attention on.




Imagine you are the whole earth feeling its expansiveness... keep your attention moving outward in every direction connecting your self to all the planets in the solar system until your feel yourself as the whole solar system... Imagine yourself connected to all persons, places and things in the solar system.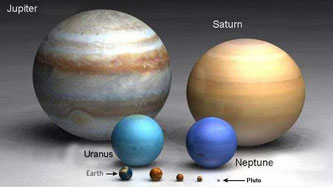 Now let's grow more expansive in consciousness, keep your attention moving outward spreading and acclimating the whole galaxy. Feel yourself as the whole galaxy with no separation with anyone or anything. You are the entire galaxy.




Now feel your awareness and sense of self expanding and growing to be the whole universe composed on many galaxies.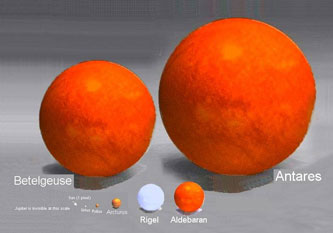 Antares is the 15th brightest star in the sky.

Feel yourself as the entire universe, connected to all things, people and places. You are abundant, expansive and whole. You lack nothing and you are everything. You are whole, complete and fulfilled in everyway.

Now when you are going about your whole day come from this feeling place. Know that you are the source of all that is, there is more than enough to go around and your life then comes from a place of ABUNDANCE and your experiences will reflect that.




TO RECEIVE FREE SELF EMPOWERMENT TIPS
NO CREDIT CARD REQUIRED
EXPRESS REGISTRATION - INSTANT ACCESS