125 X 125 Banner $150 Per Month

200 X 200 =$200 Per Month

468 X 60 Banner = $300 Per Month

100 X 75 Banner = $100 Per Month

300 X 250 Banner = $650 Per Month

120 x 600 Banner = $550 Per Month

160 X 600 Banner = $700 Per Month

500 X 500 Banner = $1150 Per Month

600 X 400 Banner = $1250 Per Month

728 x 90 Banner = $1450 Per Month

720 x 300 Banner = $1500 Per Month

800 X 600 Banner = $1500 per Month
All monthly set priced banner rates above appear on remnant inventory. For premium banner placement check out this rate card.
Advertise Using Text Links On The EliteMate Site $50 Per Month
(16 character max length)
Drive some heavy traffic to your website by adding your url to the links section on the
homepage
of the EliteMate.com's website. EliteMate.com is ranked in the top 2% out of the millions of websites in the world as far as traffic is concerned. Take a look at our impressive stats at
www.quantcast.com
which is the world leader at ranking website traffic.
EliteMate's Reach - 20 Year Old Dating Site With 7 Million Active Monthly Members Interacting
I feel that EliteMate.com is a refreshing new approach to online dating! They have an excellent web-design, they offer plenty of extra features, such as members-chat and video-profiles, and they seem to attract real, honest people to their site!
One of their best features for new members is allowing full privileges the first time you log-on to your free account. I've never seen that before! They also have reasonable full-member rates and excellent
lifetime member
discount rates and awesome
chat rooms
I plan to do all of my on-line dating at EliteMate.com from now on!
Signed, A Very Satisfied Member,

Kevin E Cookson
Phoenix AZ
First of all, I would like to sincerely thank Elitemate for existing and most of all every time I go to the site you cut my loneliness in half. It's like you're saying "It's o.k., we know what you're going thru and we're here to help!"
The upgrading of your site is magnificent - the colors, contrast and background are so eye-catching. It's the best site that I have seen up till now.
Keep-up the good work and thank you for bringing people together from around the world!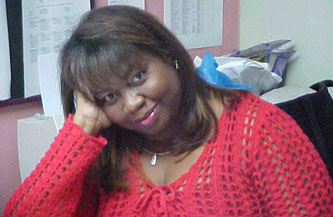 Daphenie, Aruba
EliteMate Testimonial
Dear EliteMate Associates,