User: lildudebighart
I was one of the skeptics that thought all these dating sites were a scam.
mainly because I had never had any luck, but EliteMate upgraded my membership and I have not looked back. The people I have met on here are a lot of fun and many have become friends.
To me its not all about sex, its about meeting different people from all different places. This is what EliteMate does, they get people that would not get to know each other ever the chance to do so.
Congrats on a great site, I hope to be on EliteMate.com for a long time to come...






Although I have yet to meet my " soul mate" lol. I do think this site is the best bang for your buck. I have met allot of people here that I would be very interested in meeting and getting to know better to anyone who is thinking of joining I would encourage them to take the plunge and go for it. You never know when the right person is going to enter your life and you don't want to be at the airport when your ship comes in lol. Thanx for letting me say my little bit.
Phil



FIRST LOG IN IS FREE
& FULLY PRIVILEGED
NO CREDIT CARD REQUIRED
EXPRESS REGISTRATION - INSTANT ACCESS
user: Electra

When I first heard about EliteMate, I was kind of skeptical. This was due, in part, to the way I heard about it-through email, from THEM, as opposed through word of mouth...and the fact that it was FREE to register!!! I was also skeptical because of past experiences with other on-line meeting/dating services. With them, I found that many people who I was NOT interested in emailed me constantly... a nuisance instead of something fun! With EliteMate, my whole outlook on online dating changed! EliteMate has some of THE BEST LOOKING singles online! Plus it's easy to navigate and use! Additionally, EliteMate hosts those trips which make it feel like an exclusive country-club for attractive people only... Though I haven't found the love of my life yet (I'm very cautious), I've been able to start friendships with many people that I normally wouldn't have met. Because of how easy EliteMate is to use, the 'clientele,' and the many features that go along with their upgraded membership...I'm hooked!
I've been associated with EliteMate now for a few months. Always find the staff friendly & helpful even when things turn a bit nasty as they can when you're dealing with any public forum. The back-up support from the team at EliteMate isn't just great, its excellent to say the least. What a nice way to meet & be able to correspond with such a wide cross section of people all over the world. I've yet to meet "Miss" perfect but am sure through EliteMate it is more likely than it was before I signed up. EliteMate is IT if you're looking for that some-one special, new friends or just enjoy talking to others, comparing life styles and broadening your horizons a little along the way. I believe this is the place to start what-ever you're looking for.
I write this being of sound mind & firm body. (oops)
Chris
Bay of Plenty.
New Zealand.
User:
creatyoureality
I really like the look of your site. I have been looking at a lot of them lately. Your service is the best one out of five that I have experienced. You really have a feature rich service.
User: Rockenu2
I'm totally blown away, that you took the time to write, and acquire, (most don't even bother, they just want money). First let me say you guys have really been real good to me, and I can't say enough about you and your awesome service.
Thanks Sincerely for you time and patients.....and as my kids say
You're THE BOMB...................Sincerely Jim



FIRST LOG IN IS FREE
& FULLY PRIVILEGED
NO CREDIT CARD REQUIRED
EXPRESS REGISTRATION - INSTANT ACCESS

EliteMate truly stands up to it's name, ELITE. Each woman I have corresponded with is of an exceptional character, as well as every essence of that of a true Lady. EliteMate has changed my outlook of on-line dating greatly, to where I am now, a Life Member....
Russ Riches, Sr.


User: MsLantanaLakes
My honey met me online and we have been together for 2 years now, we have so many things in common and he lives close to me in south Fl.. When we met the chemistry was definitely there...it was hot. We were on each other so quick, and it's been hot and heavy ever since. We cannot get enough of each other after meeting on EliteMate.com.


User: john2luvme
EliteMate.com is the very best online matchmaking network. Just as my fore-fathers would say that there is nothing so precious as gold. If not a gold, it canít be like gold. Well this may look like an exaggeration, but I most tell you this that it is not being long since my friend referred me to join elitemate.com. I thought it was just a mere site that doesnít have an anything good to offer for its membership. Hey guess what! Surprisingly, I discovered that my thought was totally wrong. EliteMate.com is the BOMB!


Elitemate.com is a great place to meet new people and have fun in the chat rooms. Its fast, easy, and best of all...free to register and search. I have met many friends on Elitemate.com. I have even met a few of them in person and thanx to Elitemate.com I now have a LOVE LIFE.

FIRST LOG IN IS FREE
& FULLY PRIVILEGED
NO CREDIT CARD REQUIRED
EXPRESS REGISTRATION - INSTANT ACCESS



Dear EliteMate:
I would like to thank you for an opportunity that doesnít come everyday. I have met several gals from your site and found total happiness in the gals I have met. So far I have only been dating and have decided not to get serious with any of them other than going as far as we both felt was comfortable.

Today after being divorced almost 10 years I have grown to understand I want a mate for sharing my remaining time on this earth. I feel your site has given me the insight needed for finding my mate and am ready for a long term commitment. I will again come back to your site as well as suggest others for a memorable experience.
Thank you so much for your site and members you have available for my learning experience.
Mike



FIRST LOG IN IS FREE
& FULLY PRIVILEGED
NO CREDIT CARD REQUIRED
EXPRESS REGISTRATION - INSTANT ACCESS

User: Drdkulla

I have been on EliteMate for over a year. I have met some really great women. I have tried so many other sites and had bad results. You guys have quality woman and really gorgeous ones too. I honestly have tried lot's of other dating sites. I dated one girl seriously from EliteMate, that ended. About 3 weeks ago. I met another woman from EliteMate and we hit it off really well. It has only been a few weeks and a few dates, but I can definitely tell you guys that this girl is a keeper. She is great, although it is a little early to tell her that, I know she really likes me too. I have a weird feeling this is the one. We connect so well, and both feel really comfortable around each other. I wanted to thank everyone at EliteMate. It's so hard to really find the right person for you, and EliteMate has made it easy to find that person. The site is easy to use and totally affordable. Thank you so much for making dating easy and fun again.
User:
SLIM
MET A MAN THROUGH ELITEMATE AND WE HAVE HAD OUR THIRD DATE. IT SEEMS TO BE GOING GREAT. IT'S BEEN ABOUT FOUR MONTHS NOW, WE SPENT THE FIRST FEW MONTHS E-MAILING EACH OTHER, THEN THE PHONE AND NOW DATING. I WILL KEEP YOU POSTED. I DIDN'T THINK THESE TYPE OF SERVICES ACTUALLY WORK. Thanks EliteMate!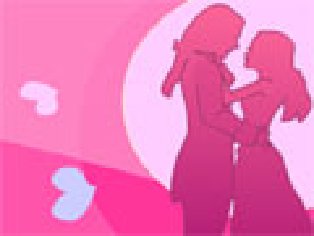 User: Deltablue
I think your site is awesome - I'm so glad you sent me an e-mail to join - it is better than Kiss, Udate, and Match.com - You have to pay them to look at an e-mail!!! You are an awesome group!! Thanks!


User: Daphenie from ARUBA
Dear EliteMate Associates,
First of all, I would like to sincerely thank Elitemate for existing and most of all every time I go to the site you cut my loneliness in half. It's like you're saying "It's o.k., we know what you're going thru and we're here to help"!
The upgrading of your site is magnificent - the colors, contrast and background are so eye-catching. It's the best site that I have seen up till now.
Keep-up the good work and thank you for bringing people together from around the world!



FIRST LOG IN IS FREE
& FULLY PRIVILEGED
NO CREDIT CARD REQUIRED
EXPRESS REGISTRATION - INSTANT ACCESS
User: star222
I really LOVE EliteMate. I am a single parent and it is hard to find someone. There is no time in my schedule to go out and meet people.
EliteMate.com makes it allot easier.
It is very simple to use and has great features.
I would recommend it to others.
User:
Simona
I successfully found my match on EliteMate.com. I finally found my perfect love mate because of you. Thanks so much EliteMate.com, you made my dreams come true
Can't Get You Out Of My Mind!!!
.

Elitemate is really a GREAT site !!!!! I made some very nice contacts. My experience with other dating service websites provided me with no one--not even one response. It took only 10 days on Elitemate to find my true love. I found my true love and now truly trust that we can continue with each other on a long term basis.
--Tom


I COULDN'T SAY ENOUGH ABOUT ELITEMATE. THEIR SITE IS THE BEST. I HAVE MET MORE WONDERFUL PEOPLE ON THIS SITE THAN ANY OTHER. I HAVE DATED MORE ON THIS SITE THAN ANY OTHER. ITS FUN AND ITS HEARTWARMING AND IT CAN BE EXCITING. ITS THE BEST THING I'VE DONE FOR ME IN A LONG TIME. TRY IT FOR YOU YOU'LL BE VERY GLAD YOU DID.
--David


FIRST LOG IN IS FREE
& FULLY PRIVILEGED
NO CREDIT CARD REQUIRED
EXPRESS REGISTRATION - INSTANT ACCESS

Is it the price? No, the price seems reasonable.
Is it the features? No, the features seem too good to
be true...
Is it the area you live in and the members available
to you? No, there seems to be quite enough for me to
choose from.
Is EliteMate.com user friendly enough for you? Yes,
extremely easy to navigate...
I am so thankful I took action and upgraded to EliteMate, I truly renewed my Love Life.
Dan...




User: ICE_GIRL

EliteMate is something different that I have been part of and I am glad I received an email inviting me to join. The best thing about this site is that we get to meet new people and even find someone for me or anyone else. I have enjoyed every second as a member of EliteMate and it's really cool.

User: Horseman
Thank you very much! So far I definitely like your site the best of all that I have tried. It is vast and though I believe that your site is newer than most of this kind, you seem to have many more great looking ladies.



FIRST LOG IN IS FREE
& FULLY PRIVILEGED
NO CREDIT CARD REQUIRED
EXPRESS REGISTRATION - INSTANT ACCESS