Enjoy reading these EliteMate Awareness Articles from the menu below. These mind blowing articles were written by many world famous writers to help us live life more joyously, peacefully and abundantly.


-New Conversation Skills To Attract Women

-How To Communicate With
"Emotionally Distant" Men

-Conditional Love is an Oxymoron

-Great Conversation Topics For Dates With Women

-These Are Some Elite Beliefs To Live By...
To Attract Your Elite Mate

"Critical Mistakes" When Approaching Women

-The "Rules" For Attracting Beautiful Women

-Meeting Women Online: "Tips And Tricks"

-Stopping the Stopping???

-Spiritual Impatience

-Space and Time Travel

-What Annoys Women, AND What Attracts Them

-We Want You To Feel Like An EliteMate So You Can Attract One

-Dating Tips for Women

-Why Most Men FAIL With Online Dating... And What To Do About It...

-Dramatically improve your learning ability, memory, intuition, creativity, and your ability to focus, concentrate and think more clearly...

-Secrets About Women Mom Never Taught You

-How To Approach A Woman ANYWHERE

-FEEL An EliteMate Sense Of Abundance

-The Secret of Having a Grateful Heart
"Ice-Breakers" & Conversation Starters With Women

-Spiritual Singles - ET Siting, Crop Fields
-How To Keep A Woman Interested In You

-How To Get An "Ex-Girlfriend" Back...

-Using "Cocky & Funny" Humor To Attract Women

-Dating Tips for Men

-Why Women Play "Head Games" With Men

-The Ultimate Meditation

-How Naturals Attract Women Without Trying

-How To STOP Paying For Dates With Women

-10 Ways To Meet At The Beach The Dos and Don'ts

-The Process Of Self Awareness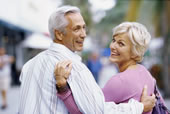 -What Women Want In A Man

-The Ten Most Dangerous Mistakes YOU Probably Make With Women -And What To Do About It...

-Keeping A Beautiful Woman Attracted

-13 Warning Signs You're About To Get Dumped

-How To Heal The World

-The Truth Will Set You Free

-To Be Or Not To Be

-How Do You Believe?

-I Am That I Am

-The Secret Of Smiling


-Score A Date In Five Days Even If You Are A Virgin
-5 Secrets To Make Guys Go Gaga
-Use Props To Meet People Easy

-Dating Etiquette

-How To Use Eye Contact & Body Language To Attract Women

-Dating After Divorce Or Relationship Breakup
User:
dallascollegeman
's article review

I read the article on What annoys women, AND what attracts them. For the most part, I completely agree with what this article says. Most women I have met want a man that has his own life and knows what he wants in life. Women want a man that will be able to take care of themselves and will not cling to them. Most women don't want to play "mama": they want a mature man. I do also think, though, that women want a man that will do things for her....just every once in a while. Things like opening a door or giving a single rose. Not all the time, but just once in a while, when it's not expected. This lets women know that the man in the relationship does still think of them and cares for them.
-
Hit or Miss:
How to tell if you're clicking on the first date.
-
Dating Myths
-
Are You Too Smart To Date?
-
Lucky Underwear and Other
First Date Rituals
-
Elite Tips
For Meeting The Hottest Singles
-
Techniques To Handle Lover's Quarrels
-
Relationship Quiz: How to Tell If He's Really Interested
-
EliteMate's Outlook On Creating Relationships


FIRST LOG IN IS FREE
& FULLY PRIVILEGED
NO CREDIT CARD REQUIRED
EXPRESS REGISTRATION - INSTANT ACCESS
I feel that EliteMate.com is a refreshing new approach to online dating! They have an excellent web-design, they offer plenty of extra features, such as members-chat and video-profiles, and they seem to attract real, honest people to their site! One of their best features for new members is allowing full privileges the first time you log-on to your free account. I've never seen that before! They also have reasonable full-member rates and excellent
lifetime member
discount rates and awesome
chat rooms
! I plan to do all of my on-line dating at EliteMate.com from now on!
Signed, A Very Satisfied Member,
Articles written by Neale Donald Walsch, Lisa Daily, David Wygant, David DeAngelo, Owen Waters, Melissa Zwanger, Rhonda LaRue, Jerry And Ester Hicks, Victor Daniel, Christian Carter and Elizabeth Zaborowska.
Copyright 1999-2012

EliteMate.com
Where Singles Meet - We Simplify Socializing